Jevahn Sathasivam from AIS to represent Sri Lanka at the Selangor International Junior Golf Tournament Malaysia and the Junior World Golf Championships 2023 in Thailand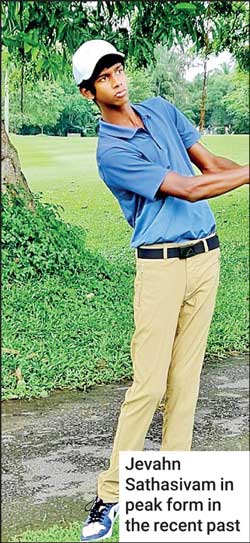 Future stars of Sri Lankan Golf, Reshan Algama, Kumar Danushan, Jacob Norton, Jevahn Sathasivam, and two girls Kaya Daluwatte and Sherine Balasuirya, will tee off at SINGHA Thailand Junior World Golf Championships 2023, from 24 to 30 October at the Royal Hua Hin Golf Course. These six youngsters were nominated by Sri Lanka Golf recently.

The tournament will attract the best of the best junior golfers across the Asia-Pacific Region, and it's not limited to them alone. Juniors from all corners of the globe who meet the eligibility criteria are welcomed to participate, making it an event that truly transcends borders.

For Sri Lanka Golf, the anticipation is high as they have selected a talented roster of young golfers to represent their country in the main division for ages 15 to 18. Reshan Algama, the 15-year-old golf sensation who made waves with his remarkable performance at the World Junior Open in Philippines earlier this year, has once again secured a top spot in the team. He recently accounted for the Club Championship at Royal Colombo Golf Club and Nuwara Eliya Golf Club at a tender age of 15 years. He will be joined by Kumar Danushan, the winner of the Perera and Sons Match Play Tournament and two outstanding young golfers, Jevahn Sathasivam and Jacob Norton. 

On the girls' side, Sri Lanka is counting on the formidable duo of Kaya Daluwatte and Sherine Balasuriya. Kaya Daluwatte, who has gained valuable experience competing in multiple overseas tournaments, brings a wealth of expertise to the team. Sherine Balasuriya adds to the squad's strength with her impressive skills and determination.

The SINGHA Thailand Junior World Golf Championships 2023 promises to be a thrilling showcase of young golfing talent, and the stage is set for fierce competition at the Royal Hua Hin Golf Course. As these junior golfers prepare to take on the challenge, Sri Lanka Golf has put its faith in a group of talented young athletes who have the potential to shine on the international stage.

The Royal Hua Hin Golf Course, boasting a rich history and situated in an enchanting natural setting, is a paragon of golfing excellence. Comprising 18 challenging holes, this championship course measures an impressive 6,678 yards with a par of 72, set across a sprawling 240 acres of lush greenery. Nestled amidst a canopy of trees, this picturesque course promises to be the perfect backdrop for four days of intense competition and camaraderie.
By Shamseer Jaleel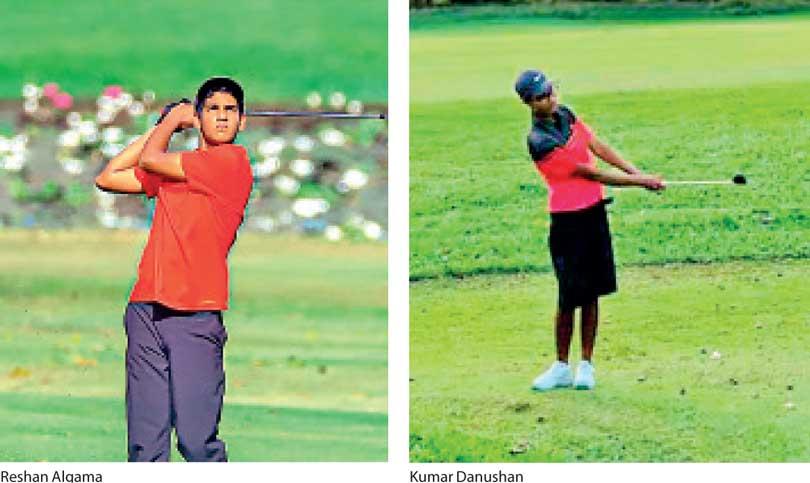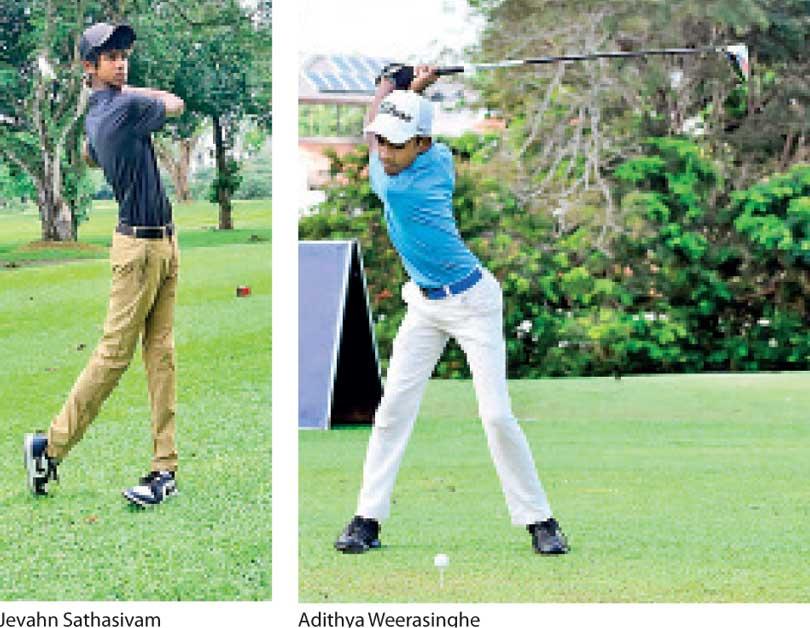 By Shamseer Jaleel
Four top-class Junior Golfers from Sri Lanka, namely Reshan Algama, Kumar Danushan, Jevahn Sathasivam, and Adithya Weerasinghe, will tee off at the 2nd Selangor International Junior Golf Tournament from November 2–5 in Malaysia. All these selections were confirmed by Sri Lanka Golf at the end of last month.

Top among the juniors at present is Reshan, whose name has become synonymous with Sri Lankan junior golfing excellence. Reshan has consistently impressed on the international scene, having previously represented Sri Lanka in golf events in Bangladesh, the Philippines, and Thailand. With an impressive Armature Golf Ranking, Reshan has firmly secured a place among the top 1000 junior golfers worldwide. He showed his class accounting for the Royal Colombo Golf Club (RCGC) and Nuwara Eliya Golf Club (NEGC) Club championship wins at a young age of just 15 years, which is remarkable.

Joining Reshan are his equally promising teammates, Danushan and Jevahn. Danushan has established himself as a formidable player, ranking within the top 4000 junior golfers globally. His participation in the Selangor Championship presents an excellent opportunity to further boost his rankings. Jevahn, too, with his exceptional form in the recent past, secures his spot in the squad of four. He is a long-range hitter with the correct techniques under his belt, which is a plus point for the youngster.

The new addition to the junior national team is Adithya, who is 14 years of age and is a rising star in junior golf in Sri Lanka. What's really significant is that he hails from Anuradhapura and is currently studying at Anuradhapura Central College. Adithya is attached to the Anuradhapura Golf Academy and was coached by golf teaching pro Priya Hemantha over the years.

Source: Daily Mirror